About Regional Arts Australia
Regional Arts Australia was founded in 1943 as the Arts Council of Australia. Today's organisation is a not for profit national body that works with and for regional artists, arts workers and arts organisations to support and increase understanding and appreciation for regional arts practice.
Regional Arts Australia:
furthers the interests of regional artists, arts organisations, audiences and communities through the Regional Arts Fund;
partners with stakeholders across the three tiers of Government, corporate and philanthropic Australia to achieve better outcomes for regional Australia;
advocates for informed national regional arts policy that represents diversity of practice and cultural landscape;
represents best practice and provides professional development opportunities at a national and international level, through fellowships and exchange programs;
supports capacity building, networks and opportunities, including the Regional Arts Network and Artlands;
pursues equality of access to, and participation in, cultural experiences for regional Australians;
undertakes research that encourages sustainable economic, social, cultural and environmental development in regional communities.
Regional Arts Australia's champions the politics and poetics of regional, rural and remote practice and maintains dialogues across multiple platforms, policy agendas, economic development, industries and landscapes.
Our Vision
Our vision is cross-disciplinary, inter-generational and inclusive and our national reach ensures we can facilitate significant outcomes through; partnerships, advocacy, practice, and research.
Our partnerships build connection and generate exchange through cross-industry stakeholder engagement. We
Works with Regional Arts Organisations, Peak bodies, RAA members and our Regional Arts Network individual members to continue to strengthen the arts sector at a national level;
Partners with philanthropic and corporate communities; and
Builds cross-industry partnerships, in areas such as health, education, tourism and agriculture.
Our advocacy work leverages dialogue across the three tiers of Government and champions regional arts beyond the regional arts sector. RAA advocates for social inclusion, creativity and accessible cultural and artistic experiences nationally. RAA works to raise the profile of regional artists nationally and internationally and advocates for the development of cultural infrastructure that helps strengthen communities.
Our programming supports high quality arts' practice and champion's best practice. We do this through the Regional Arts Fund and programs such as Artlands (Australia's biennial regional arts event), the Regional Arts Network (a free, member-based network) a national fellowship initiative and professional development opportunities.
Our research connects the three tiers of partnerships, advocacy and practice. We are actively engaged in research that:
Evaluates the social impact of the creative arts in regional communities
Measures and articulates the impact and outcomes of the Regional Arts Fund;
Provides a national framework and international connection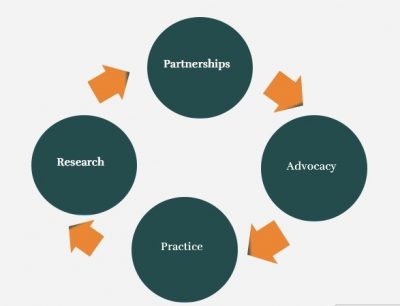 RAA's strategic framework is designed to bridge a cultural and geographic divide by respecting and valuing contemporary regional practice across the national arts landscape. This intentional framework is embedded in First Nations' dialogue and provides a structure for purpose and knowledge that by design is embedded in place-based creativity and industry best practice.
Attachments
Download our constitution here (401.22Kb)