Regional Arts Australia Staff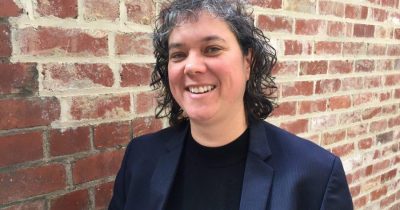 Ros Abercrombie | Executive Director
ros@regionalarts.com.au

Ros has been working in the arts industry for over 20 years with experience across Creative Direction, Strategic Design and Arts management. Ros is committed to the concepts of collaboration as vital to building arts and creative industries and believes in the need to be innovative, accessible and founded in a practice that is multidisciplinary and participatory. Ros works to provide engaging platforms for social inclusion, creativity and accessible cultural experiences.
A signature of her approach is to bring together emerging, established and community artists to stimulate dialogue and create new works in accessible public environments. Her cross-disciplinary approach blends practical and academic experience facilitating stakeholder engagement that stimulates a dialogue that supports and creates accessible arts and cultural environments.
Ros was the Creative Producer for Artlands Victoria (Australia's national regional arts event) in 2018. Other recent projects have included: Creative Director for Moomba Festival, Festival Director and CEO Shepparton Festival, Creative Consultant Darebin City Council, Creative Director Illuminate Festival and Creative Director New Year's Eve Melbourne. Prior to this, Ros completed a three-year contract in Hobart successfully directing and delivering the annual Taste Festival – Tasmania's premier summer event. Other previous positions have included Artistic Director for On the Map, Festival Director for Mudfest10 – Melbourne University Diversity Festival, and the direction and delivery of three Moonee Valley Festivals (2005, 06 & 07).
Ros's qualifications include a Postgraduate Diploma in Business Management, BA Hons Social Anthropology and relevant industry certificates. A keen facilitator of knowledge, Ros is currently completing a Masters in Applied Anthropology and has lectured for several years at Melbourne University.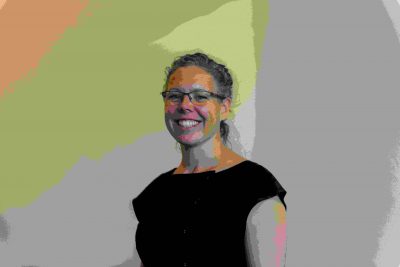 Mary-Jane Warfield | Regional Arts Fund Manager
rafmanager@regionalarts.com.au or phone: 08 8959 6016
Mary Jane "MJ" Warfield is an arts management professional, based in Alice Springs.
She holds a Bachelor's degree in Drama and Literature from Deakin University. Her career in arts management began in 2006 as Cultural Development Officer at Yarra Ranges Council. Whilst employed with local government, MJ was responsible for programs across all art forms and in many contexts, from schools partnerships and film festivals to receiving professional touring companies at Upper Yarra Arts Centre and across the region. This is where she honed her skills in community engagement, programming and marketing the arts in regional towns.
MJ went on to work as a freelance creative producer and festival director in the Upper Yarra region in Victoria, producing Summer School of the Arts for Yarra Valley Arts, large scale community dance works and celebrations, an education program with Yering Station Sculpture exhibition and directed Warburton Harmony Festival in 2012. She was also brought on as a consultant by Yarra Ranges Council for the venue operations of their newly refurbished Healesville Memo Hall.
A road trip in 2013 saw MJ take a detour to Alice Springs to take on the role of Production Manager for Alice Desert Festival. Alice Springs very quickly became home and MJ spent the following two years as Festival and Events Manager with Red Hot Arts Central Australia.
Other freelance roles in Alice Springs have included contracts with Alice Springs Town Council, Something Somewhere Film Festival, Wide Open Space Festival, Totem Theatre and in 2016 she was creative producer for Incite Art's Unbroken Land.
Since November 2015 MJ has been the Regional Arts Fund manager with Regional Arts Australia. The Regional Arts Fund is a national funding program that aims to support sustainable cultural development and raise the profile of artists across regional Australia. The role involves management of national networks of arts organisations who manage the fund in their jurisdictions, as well as reporting to the Federal Government about the entire program of activity generated by the fund, across the nation. MJ loves the role and enjoys being in a national, strategic position and the networks and opportunities this brings.
MJ is passionate about Community Cultural Development and contemporary regional Australian arts practice. She is interested in developing her leadership and governance skills. To this end, she has recently joined the Board of Incite Arts where she hopes to make a positive contribution to the organisation and its important work.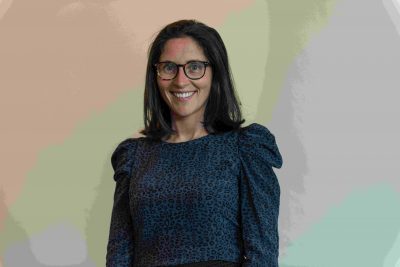 Esther Gyorki | Communications Manager
commsmanager@regionalarts.com.au
Esther Gyorki has worked in diverse roles across the arts sector including as a manager, curator, writer and editor. As Communications Manager with Regional Arts Australia, Esther proudly supports artists, arts organisations, audiences and communities in Regional Australia.
Esther is also a freelance producer and communications consultant working with various arts organisations across Victoria.
Previously, Esther has worked for organisations including Warmun Art Centre, Ballarat International Foto Biennale, the Australian Pavilion at the Venice Biennale and the Alice Desert Festival and most recently managed the Australian Cultural Fund, a fundraising platform for Australian artists. Esther also sits on the committee of the charitable organisation, Ground Up Community Support Network.
Esther completed a Master of Art Curatorship with the University of Melbourne, as well as Bachelor of Arts (Hons), writing her thesis on the photography of Albert Tucker.